Black Initiation House
I was pleased to sleep like a baby last night and wake with no alarm close to noon to find the
Yorkie
snoozing with me in bed, but the wife nowhere to be seen. I checked the
iPhone
for any sort of text messages, then got up and opened the house for the day, finally noticing a note that the wife had left indicating that she'd gone to lunch with
Brian
, then to the
Mother In Law
's place for an afternoon swim afterward. I got the newspaper off the front walk with the
Yorkie
, then fed her some lunch and dressed to go and pick up a little bite to eat for myself.
Leaving the house unsure of what I actually wanted to eat, I hit the
Starbucks
drive-thru to buy some time and review the options, which in turn gave the car enough time to start in with the 'low fuel' light, so I stopped for gas next and finally made my way through the drive-thru of a nearby
Mexican
food place and then headed home to eat and try to watch a movie off the
To-Watch Pile
.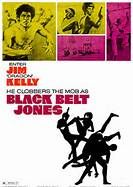 Come On Back If You Want
Some More!
The wife got home as I was finishing my meal and about halfway through a first time watch of
Black Belt Jones
, which seemed to catch her eye, so I paused the film and we caught up a bit, then I related the fairly minor plot of the film to her and we both snuggled up on the couch to watch the rest of the movie together. The movie was truly amazing in that it's got a ton of corny moments, all of which informed the delightful homage movie
Black Dynamite
, and I was rather pleased to be able to place the theme to a certain podcast after hearing the theme here. It's interesting how incestuous that market is, with a ton of the same shows borrowing from the same fairly small pool of music for their rather distinctive sounds.
After the film wrapped the wife and the pup retired to the bedroom for a nap and I spent a short time on the
PC
in the
Office
to get a couple blog posts written for the past few days, then I decided to try to change gears a bit and squeeze in some reading time in the
Library
, since it's been something I haven't made the time to do in ages.
After about an hour of reading and some jazz on
Pandora
to pass the time, I surfaced to find the wife and pup getting up and about as well, so I poked around and eventually settled on a little double feature film set for our evening's entertainment. We kicked off the
Scream Factory TV Terrors
set with
The Initiation Of Sarah
, which is something of a riff on
Carrie
, with a girl in college being tormented by the sorority that accepts her 'normal' adopted sister, so when she ends up in the misfit sorority it's no big surprise when the house mother starts trying to groom her budding supernatural powers to take revenge on the rivals. It's a decent enough little flick, though
TV
'
Terrors
' is taking it a bit far, but I guess for a late '70s
TV
movie it's about what you'd expect.
One Out Of Two Ain't Bad?
We paused in between films and I made some pasta to accompany the leftover barbecue from
Thursday
night, then we got back into the movies with something called
Are You In The House Alone?
, which starts off in the aftermath of some sort of attack, with a high school girl taken to the hospital where it's revealed that she was raped, then we spend the film in flashback looking at
every man
in her life with suspicion, because it was obviously someone within her social circle. The movie is a straight-up drama, there's never any
hint
of horror or the supernatural in this at all, so it almost plays like an
After School Special
intended to tell you to watch your ass around men instead of the
Halloween
-esque movie you might've expected based on the opening and the chaos of the house that we first enter. Oh well, I guess they can't always be winners.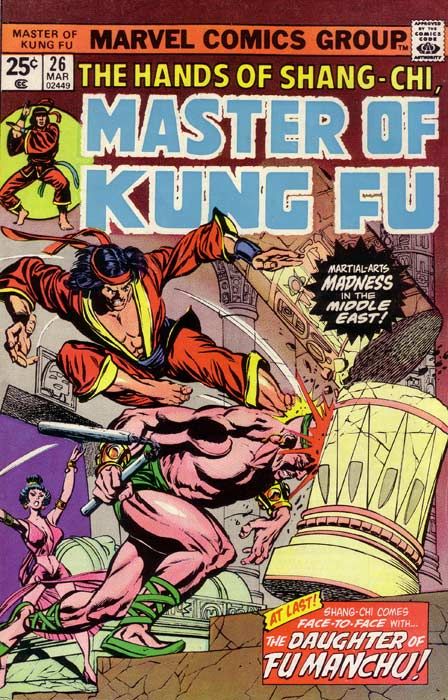 Brutal!
We called it a night afterward and I put the wife and pup to bed, then hopped online and got something published for the day, heading to bed to read a couple more issues of
Master Of Kung-Fu
before bed, since I'd fallen out of
that
habit as well. Issues 26 and 27 were on the reading agenda this evening, then I started to wind things down with another chunk of
Blossom
by
Andrew Vachss
before finally crashing out for the night.
I'm out kids.
Be seeing you.