Samson Shame Monday
Pulse Pounding Kung Fu
Action!
Last night I came to bed with a couple more
Master Of Kung Fu
issues off the pile, breezing through #'s 24 and 25 before finally settling in to finish reading
Hard Candy
by
Andrew Vachss
. This novel is
Vachss
at his best to me, with terse, staccato bursts of text, sporting a lean and mean delivery that wastes no time. The novel is rather short but follows three different cases without giving anyone short shrift and ends on a solid, bleak note that brings the
Burke
character back to himself after the events of the previous book. Great stuff.
The wife had plans this morning to drop off her car at the dealership for an oil change or some such, so I'd set the alarm for 10:00, about 30 minutes after she was to deliver the vehicle, figuring if she needed a ride or anything else she could easily get me on the phone. Otherwise, they would drop her at the
Mother In Law
's place, where she would borrow a vehicle for the day to get around in. I got up and moving, opened the house for the day and looked in on the
iPad
games, then nailed down lunch plans with
EL
for our alternate
Thai
place.
We met around 11:30 in a packed restaurant (where everyone took their own vehicles, it was hard to even find a place to park, much less sit), so we caught up amid the chaos and then headed over to his house so that I could check out a painting he'd been working on and confirm with his wife that I was still interested in the painting of hers that we'd seen when we visited the gallery, but we just need to figure out where it's going to live first. I showed
EL
and
AGL
the little collage project that I've been piddling with, along with the other completed one from last year that I
think
will be in inspiration for the next step, which they seemed to like well enough, then I left them to their afternoon and split, stopping into
Starbucks
on the way back to the house.
The wife and pup were unloading groceries when I got in, so I helped with the last of that and putting stuff away while she and I caught up on the day thus far, then she and the
Yorkie
settled in the bedroom to relax. I moved into the
Office
and spent the next hour or two on the blogging process, getting a post published, then banking several more for the rest of the week and polishing up stuff from the first week of
June
, when we were spending time in
Austin
and
Kingsland
. Thankfully, I'd taken fairly intense notes, so it was mainly a manner of correcting grammar and a few typos instead of wracking my brain to recall what the hell had happened, which is never a fun way to work.
C'mon, Tell Me That's Not
An AMAZING Poster.
I spent a few minutes here and there gluing more stuff into the collage thing, then finally knocked off around 5:00 as I was hearing the wife stirring in the bedroom and moving to the kitchen to start looking at what she was making for dinner.
I made myself a cocktail and left her to that process, since it was a simple tenderloin and baked potatoes, so me in the kitchen would be more in the way than anything else, then grabbed a movie to watch in the den.
Black Samson
is a movie whose trailer had caught my eye numerous times, but I'd yet to get around to watching because it was hidden in a set of four other 'urban action' films, so I finally popped that mother in to see if it lived up to the wild stuff in the advertising. I can happily say that it was a lot of fun, though it might end a little too conveniently, but it's still a great ride. It features a lion casually hanging around in a night club,
Samson
beating the hell out of guys with a large
Biblical
-looking walking stick and a climax that mirrors
300
in some ways, with villains driven into a small area to take cut their numbers and abilities down to size. Fun flick.
You May Still Be Here, I
Don't Know That I Will Be.
We ate while finishing up the movie, then moved on to this week's episode of
True Blood
, just because it's nice to stay caught up and not have a ton of things to plow through later, then we caught the premiere episode of
The Leftovers
, which is a show from
Damon Lindelof
of
Lost
fame, based on a novel that I've not read. The upshot is the world 3 years after a good chunk of the population has disappeared in a '
Rapture
' style event, leaving everyone wondering what the fuck happened and trying to maintain a semblance of normal life with their jobs, school, etc. The confusing thing for me was that I assumed a group of folks who don't speak and merely smoke and observe everyone were meant to be people who've come back and don't acknowledge their previous lives, but an
Interweb
acquaintance told me that this was not the case, they're just fucking weirdos who stopped living their previous life and started doing this instead, which makes
even less sense
than what I was expecting, so I dunno how much I can commit to this show beyond the first season unless it gets super-duper engaging all of a sudden.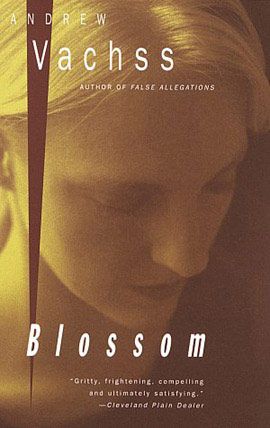 Her Yard Was All Concrete.
Like Mine Was Once.
I put the wife and pup to bed, then made myself a final cocktail and watched the first two episodes of
Penny Dreadful
, which proved to be intriguing and left me curious to see where it goes, much more so than the other show, so I'm pleased to have another six or so on the
TiVo
for this first season of the show. Now as far as finding the time to marathon through them while they're fresh on my mind, well, that's another feat to pull off...
I finally headed to bed around 1:30 in the
AM
, foregoing the blogging in favor of starting the next
Burke
novel, so I plowed through about 50 pages of
Blossom
before finally calling it a night.
Be seeing you.