Insaturdious (Or: Insidious Saturday)
After being up a bit late last night reading, I woke with the alarm this morning to find the wife and pup already up and about, even freshly returned from a walk as it turned out, so I checked in on the wife in the
Craft Room
and tried to avoid the antsy
Yorkie
trying to drag me into her reindeer games, since she now thought it was my turn to do stuff with her since the wife was otherwise engaged. I looked in on the
iPad
games and went through the newspaper's classifieds after getting the front of the house opened for the day, confirming the address of the garage sale I wanted to hit, then I dressed for the day and got ready to head out.
The wife let me know that she was planning an early lunch with
Brian
at a steakhouse sort of in our neighborhood at 11:30 if I wanted to join them, so I said that I'd try and headed out with an hour to make it across town and back if all went well. The garage sale was a bust, so I stopped into the nearest
Starbucks
for a beverage and then made my way to the steakhouse to meet the wife and
Brian
, noting on the way that the
Maxima
seemed to be shifting kind of funny, but that might've just been my imagination, because it seemed fine when I left the restaurant, but who knows? I guess I'll add to that story when I'm talking about sitting around waiting for a tow truck in the middle of next week.
We had a nice lunch and visited about
Brian
's weekend away and the upcoming birthday thing the wife and I are throwing in
November
, then we finally said our goodbyes and I decided to step into
Toys R Us
to see if they happened to have any of the
Guardians Of The Galaxy
mini-figures that I'd picked up awhile back and was surprised to find that they had no
Guardians
merchandise
whatsoever
, so I guess they either blew through it all really quickly, or (more likely) it's been edged out by the next big thing, which in this case appeared to be a solid aisle of
Teenage Mutant Ninja Turtles
stuff. I did happen across some horror-themed mini-figures, so I grabbed a couple of those instead just for the hell of it, then paid out and headed down the
Loop
to
Barnes & Noble
to see if anything caught my eyes in their magazine section.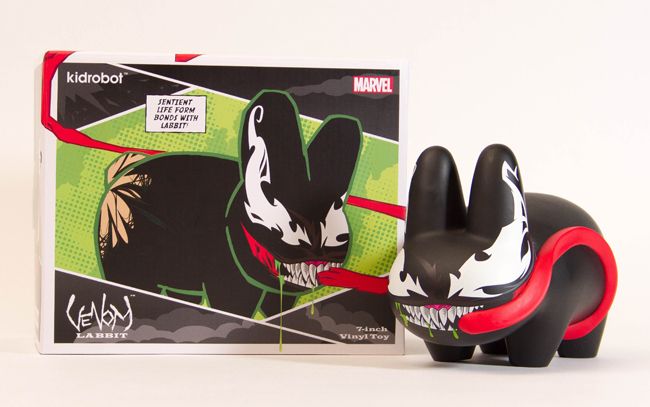 Evil!
I turned up a new
Juxtapoz
and a half priced
Venom Labbit
in their little sale area, so I figured what the hell and grabbed it before heading to the check out counter. The drive home was mostly spent with me analyzing every bump, jostle and noise from the car, which did indeed seem to be behaving normally, so maybe I'm just being weird and paranoid about things.
I found the wife and pup in the
Craft Room
again, so I visited with them and showed off my little purchases, then I left them to their various projects and settled in the
Office
and wrote posts for both
Thursday
and
Friday
, as well as getting a post published for the day, a process that ate up the entire afternoon. I surfaced to find the wife and pup still napping and the clock reading 5:00
PM
, so I made myself a cocktail and grabbed something to read before heading over to the
Library
to chill for about an hour or so.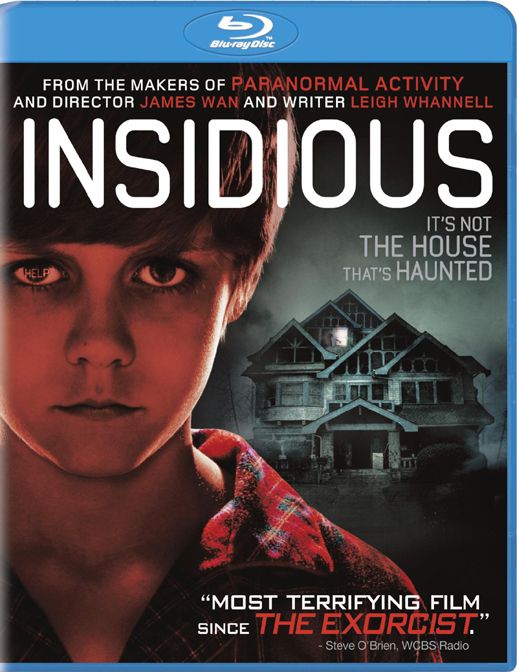 "It's Not The House That's
Haunted. It's Your Son."
When I finally surfaced I found the wife and pup still napping, so I started to dig around for a movie for the evening to continue the
31 Days Of Horror
, but I soon heard tell-tale sounds of them stirring in the bedroom, likely due to the
Yorkie
seeing me dropping off my magazine reading and deciding that it was time to start nagging the wife awake. I finally settled on a couple movies, just because they'd been around for quite awhile on the
To-Watch Pile
and soon enough I'd popped in
Insidious
for a re-watch. The wife and pup joined me and I have to say that I enjoy the film quite a bit, though the bits toward the end do manage to get a bit '
Freddy Krueger
-ish' as we enter the spirit-world and that sort of thing, but I find it forgivable overall and there's some truly unsettling moments and great jump-scares in there, that's for damned sure.
The wife stepped out towards the middle of the movie to pick up some deli stuff that we'd ordered for dinner, since we have this booming economy that sucks up so much of the workforce that it doesn't allow for the dozens of restaurants to employ enough people to actually
deliver
anything.
"In My Line Of Work Things
Tend To Happen When It Gets
Dark."
We moved on directly into the sequel
Insidious Chapter 2
once the credits rolled, and I have to say that I got the same vibe from this that I did with the original
Saw material
, where they continued to build on what they'd done in the first film and worked both in and around the existing material to construct a stronger overall narrative for the entire story. Explaining some of the details about the hauntings in the first film, they also gave us some answers and brought up new questions, so I guess I'm pretty pleased to see that
Insidious Chapter 3
is on the books, according to
IMDB
. This one was equally spooky, filled with some nice reveals and unnerving bits, so I'd suggest it for anyone who enjoyed the first one, as it's more of the same and adds to the mythos of the series. I'm quite pleased with this series of films and look forward to whatever they do next.
The wife and pup tapped out at this point and I stayed up a bit later with a final cocktail and watched the next episode of
Battlestar Galactica
in season two, then shut things down in the front of the house and headed into the Office to get this post written before heading to bed to read a bit more before I crashed for the night.
Be seeing you.