Errands Upon Errands And Shopping
After being up late last night, I woke with the alarm, looked at e-mail on the phone for a bit, then slept another hour and a half, finally getting up this morning around 10:45. I fired up the
PC
and worked my way through a
ridiculous
amount of e-mail that'd piled up this past week, then made plans to meet
EL
for lunch and started looking into getting dressed and out the door to run by
Target
before it was time to get something to eat.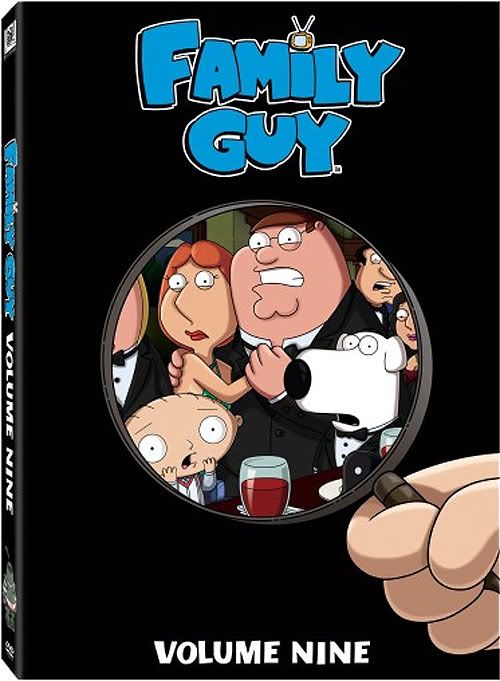 Target
had a
Family Guy
set on sale that had somehow eluded me up to this point, so I grabbed that and browsed the general
DVD
section for a bit, then headed to an arts and crafts near the restaurant to look for a frame. I had bought a 'mystery painting' from a website about a month ago, and the resulting art turned up in the mail while we were out of town, so I wanted to find a little 5 X 7 frame to display it in. I ran into a 2nd cousin (I think?) at the store, so after visiting with her for a few I was able to find a suitable frame and then headed across the street to the restaurant to meet
DR
and visit a bit while we waited on
EL
.
Lunch was good, though we found ourselves saddled with the older waiter who always wants to be just a
little
too glad-handing with his service, which always creeps me out. Plus he does this annoying thing where he wants to bring you two drinks when you order your first one, so then I'm already covered for that re-fill, right? When in actuality all I have is the
Diet Coke
I'm currently enjoying and then this other one sitting there melting ice and getting all watered down while I'm eating, which is far from preferable to waiting a few minutes for him to go and actually get a re-fill later in the meal. All of this amounts to a lot of
First World Problems
, but it's still annoying that he acts like he's doing you a favor when he's sorta fucking up the rhythm of the meal.
After lunch I stepped into
Barnes & Noble
to look for the one periodical that I was unable to round up before we left town, where I ran into one of the wife's girlfriends and her daughter, who had just been put through 6 (!) inoculations and was being treated to anything she wanted from the kid's department as a reward for soldering through that nightmare. Poor kiddo. I found my magazine and got a coffee from the
Starbuck's
, then headed further down the shopping center to pop into
Best Buy
, where I was in the market to trade in a
Reward Zone
certificate for the more useful
Amazon
giftcard.
Since today was like old home week and I was destined to continually see people that I knew, I ran across what I've come to think of as 'my' jeweler, the little gal I usually deal with when shopping for the wife, though I almost didn't recognize her, as she was out of her 'spot', so I kind of did a double take before finally placing her and saying hello. I ended up buying a couple of cheap
Charles Bronson
triple feature
DVD
's, just because I figured they had to be worth the $5.
I filled the car up after
Best Buy
, then finally headed home, where the wife was in between meetings and going through some e-mails of her own in the
Office
. We caught up a bit, then she left for a final meeting with plans to pick up a few odds and ends from the grocery store on her way home.
I spent a couple hours on the
PC
working on a couple blog details, then attempted an update on the
PS3
which never happened, timing out before the stupid thing loaded. I decided that since an
Amazon Video
app had hit the device today, perhaps I would have better luck when everyone else in the world wasn't trying to download stuff from them as well.
When the wife returned I helped her unload groceries, then we settled into the den with some dinner and watched a series of comedies off the
TiVo
in an effort to catch up on what we missed last week, then ended the night with back to back episodes of
Justified
, which got me excited to see how the season will end next week.
Actually, further to that, I'm curious what we'll be watching soon, as a lot of what we've been enjoying recently has been wrapping up over the past couple weeks, so perhaps I can get back to watching some of these
piles
of movies I have stacked up around here.
Be seeing you.